It's a scientific fact that elements within our daily environment have a dramatic impact on our mental and physical well-being. That's why it's important to surround yourself with home features that improve your quality of life. But what features can actually improve your quality of life and how do they do it?
Before diving into home features, it's important to consider the following human needs that relate to our quality of life. A general awareness of these needs will help you better understand the impact that something as seemingly ordinary as a laundry room can have on your well-being.
Safety and Security
Order and Organization
Tranquility or Calmness
Inspiration and Motivation
Privacy
Self Confidence and Self Esteem
Social Responsibility
Self Esteem and Confidence
Physical Health
Belonging and Socializing
With these needs in mind, let's review interior and exterior home features that can have a daily positive impact on your quality of life.
Home Features that Improve Your Quality of Life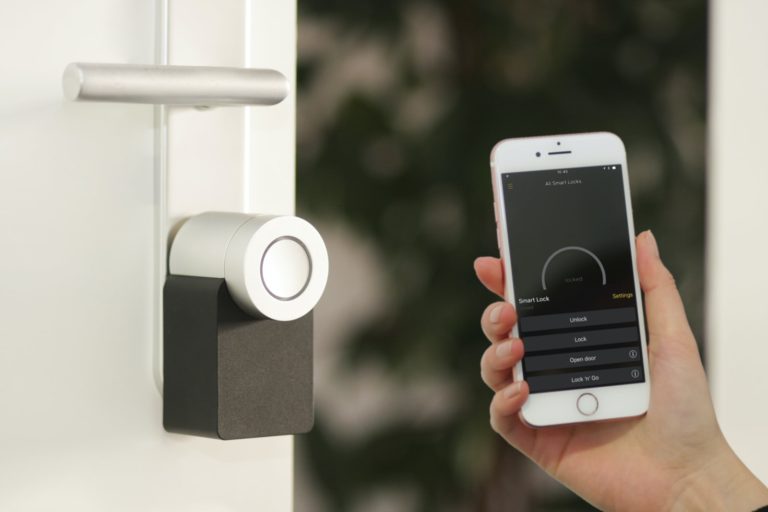 There may be no greater feeling of comfort in our home than when we know we're protected and within reach of the police, fire department, and medical response. Today's home security systems are connected to each, sending immediate alerts when the need arises. Modern systems also allow you to monitor your home from your phone or computer while away.
How Does this Home Feature Improve Your Quality of Life?
Knowing you, your family, and your biggest investment are safe and secure provides significant peace of mind and reduces stress and anxiety.
2. Fire-Resistant Building Materials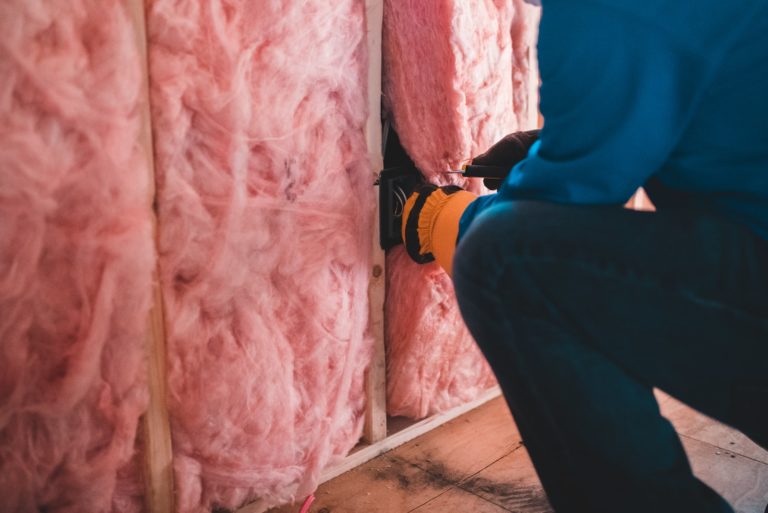 Fire-resistant home siding, metal roofing, windows, doors, and certain types of home insulation are paramount to feeling safer, especially in fire-prone areas such as Placer, Nevada, and El Dorado Counties.
How Does this Home Feature Improve Your Quality of Life?
Knowing you're doing everything within your power to protect your family and your investment offers peace of mind, boosts your feeling of self-worth, and can also unlock a sense of achievement by saving money on fire insurance.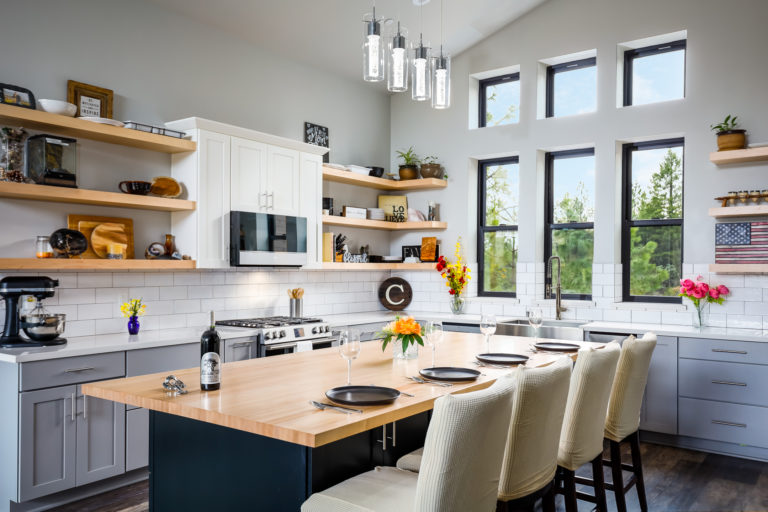 Installing large windows, skylights, dormers, sliding or accordion doors, or a combination of the bunch brings more natural light into your home. Placement of windows is also important. Your home's direction in relation to the rising and setting sun, as well as surrounding environmental factors can all impact when and where light is able to enter your home consistently.
How Does this Home Feature Improve Your Quality of Life?
Allowing more natural light into your home can motivate you and boost your mood to help combat Seasonal Affective Disorder (a form of depression that normally happens in the fall or winter when the days are shorter—a.k.a. "winter blues"). Ample natural light also helps to regulate circadian rhythm, which improves sleep and brings about all the mental and physical benefits that come with sleeping well (cell regeneration, improved mental focus, better mood, and more energy to name a few). Windows and doors looking out to trees, plants, and water features also makes us feel more connected to nature, creating a sense of peace and tranquility throughout the home.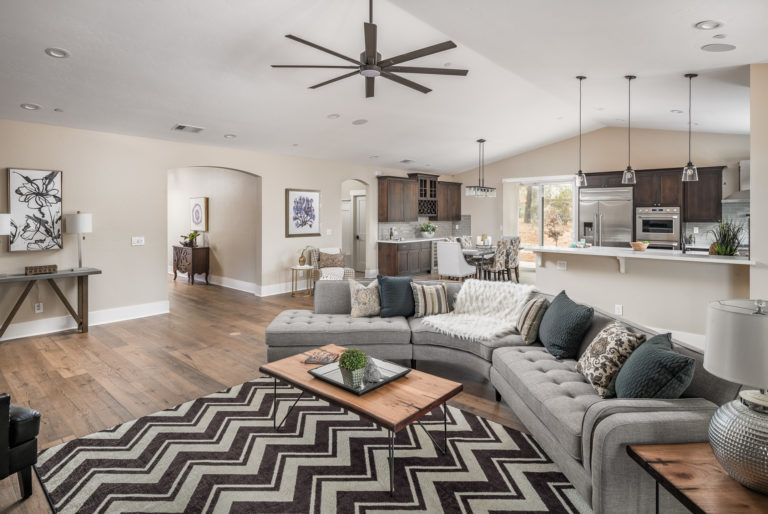 Open floor plans are the overwhelming choice in home design nowadays for good reason. Spacious, open floor plans with wide halls and doors provide flexibility for entertaining, working, and everyday living. Similarly, great rooms that combine living, dining, and kitchen areas facilitate communal gatherings and meals.
How Does this Home Feature Improve Your Quality of Life?
The feeling of openness and space that comes with an open floor plan gives us the sense that we can move and breathe freely, as opposed to feeling boxed in or cramped in compartmentalized designs. Open floor plans also create a better entertaining space for larger gatherings which enhances quality of life by satisfying our need to connect and socialize with others.
5. Sound-Reducing Building Materials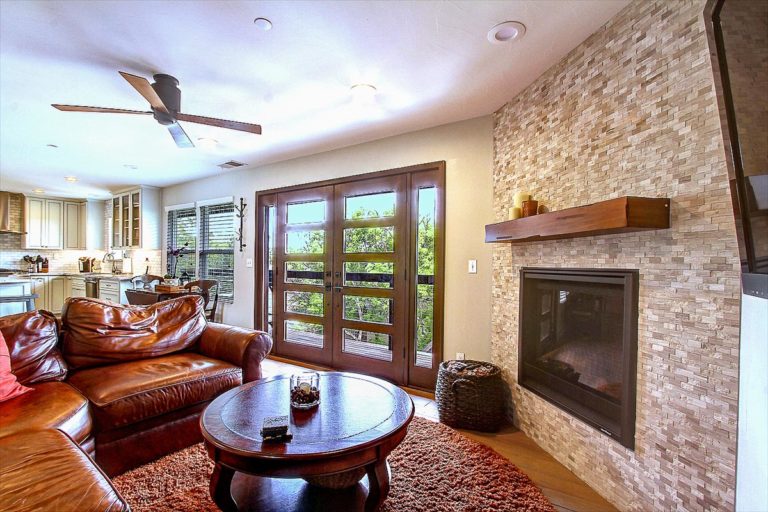 As everyone knows, a little peace and quiet goes a long way towards putting us in a good place. In fact, excessive noise is one of our greatest sources of stress. Numerous studies have linked noise pollution to increased anxiety, depression, high blood pressure, heart disease, and stroke.[1] Features like double-pane windows, solid doors, good weather sealing, reinforced flooring (for raised foundations) and ceilings (with multi-story homes), soundproof insulation, thick flooring underlayment, block walls, and even landscaping can all provide a quieter, calmer sanctuary free from the noise pollution beyond your home's boundaries.
How Does this Home Feature Improve Your Quality of Life?
Being able to shut out outside sounds like traffic, nearby machinery and equipment, or barking dogs delivers peace, tranquility, and calmness. Removing interior sounds like creaking doors, floorboards, or pounding feet from the second floor help to stifle ongoing irritations that build over time and cause stress. A quiet home is also more conducive to a good night's sleep, and good sleep is not only proven to improve quality of life but your health as well.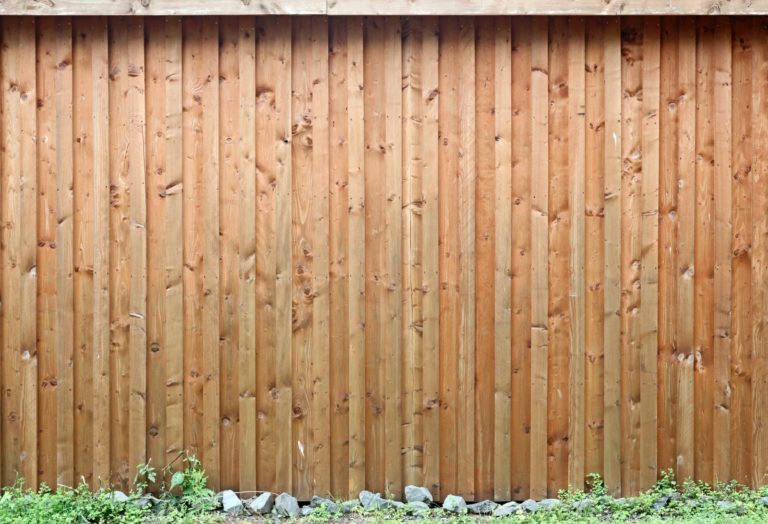 While it's important to socialize, we also need alone time in a private environment where we're free to let our hair down and just be. Exterior features like fences, walls, trees, shrubs, and tinted windows can all provide an attractive privacy barrier from neighbors and passersby.
Inside, plenty of private, getaway spaces help you de-stress and recharge your batteries. Alone time in a peaceful, quiet space allows us to relax, dream, plan, and create. And being able to "get away from it all" enhances our feelings of autonomy and freedom—two critical elements for happiness.
How Does this Home Feature Improve Your Quality of Life?
Privacy allows us to be completely comfortable in our natural state (sometimes literally). When we're in our most natural state, not concerned with how others see or perceive us, we're completely relaxed, which is key to a better quality of life. Privacy features like fences, walls, tinted windows, and window treatments also provide a sense of security by keeping out people, animals, and prying eyes.
7. Environmentally Friendly Home Features and Building Materials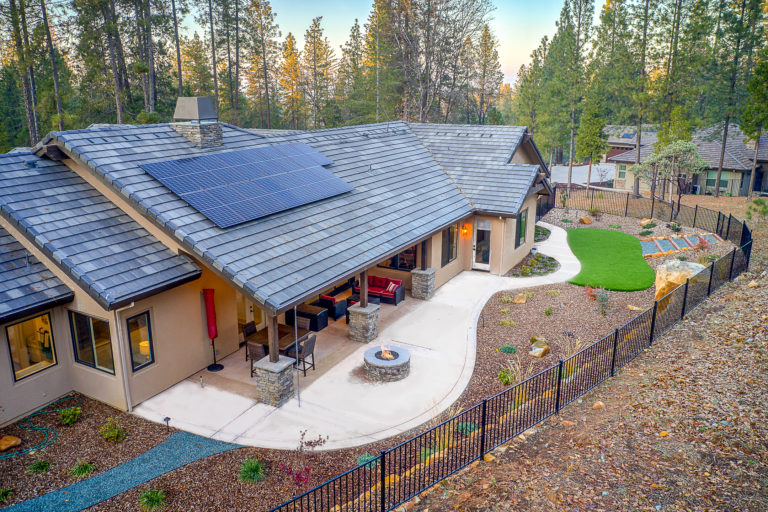 Building a home with solar panels, energy-efficient appliances, tankless water heaters, water reclamation systems, low or zero VOC paints, and recycled building materials reduce your footprint and can drastically reduce your utility bills.
How Does this Home Feature Improve Your Quality of Life?
Knowing you're doing your part for the environment and our future generations by incorporating these items into your home design boosts your sense of social responsibility and self-worth. Saving money every month on your water and electric bills also gives you a feeling of achievement, similar to scoring a great deal every 30 days.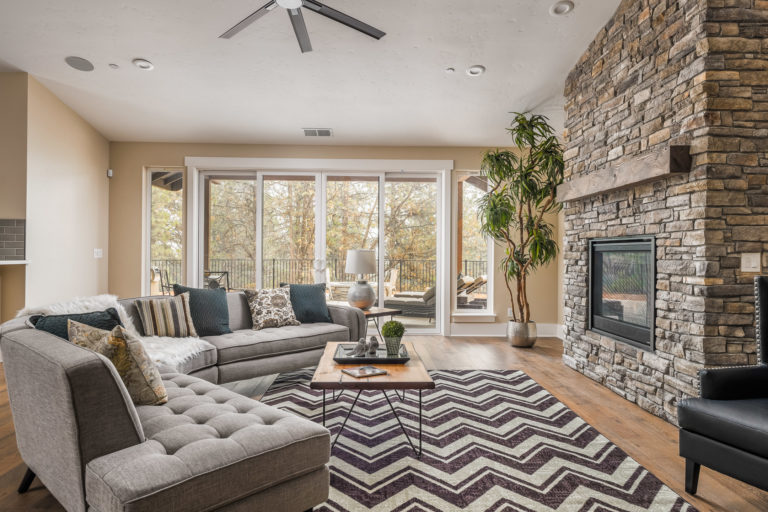 Similar to open floor plans, high ceilings create a feeling of openness and breathing space in your home. Including higher ceilings in your home design also allow for more natural light in the space. This can be accomplished through vaulted ceilings of nine feet and higher, trey or recessed ceilings, and cathedral ceilings.
How Does this Home Feature Improve Your Quality of Life?
Again, when we feel like we have more room to breathe, we breathe easier. This helps to alleviate feelings of being cramped or confined, and the accompanying anxiety and stress.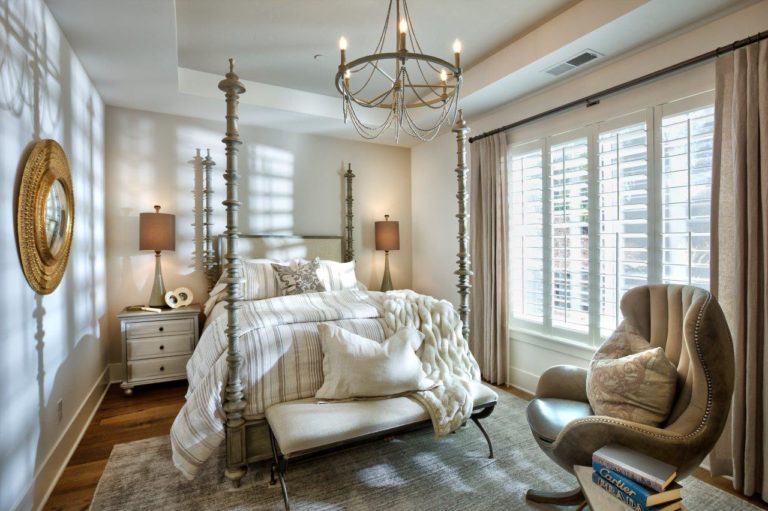 Paint is probably the most well-known home feature that can improve your quality of life. The colors on walls have a profound impact on our emotions and actions. Paint colors are so effective at provoking a response that businesses hire color consultants to choose tones that make customers stay longer, spend more, or feel relaxed.
How Does this Home Feature Improve Your Quality of Life?
Certain colors can bring about feelings of energy and inspiration while others can stimulate deep thought and soothe us. The sheen, saturation and purity of a color can have an equally significant effect on our moods and emotions as the color itself. Extensive research is available across the Internet on the psychology of color.
10. Single Story Floorplan
Most people nowadays prefer single-story homes with no steps or stairs. A single story layout offers the freedom and convenience to walk, clean, and move furniture without the hassle or hazards of a flight of steps. Additionally, single story homes support aging in place and are easier to clean.
How Does this Home Feature Improve Your Quality of Life?
Feeling safe and secure without potential falling risks associated with stairs offers peace of mind to aging or injured homeowners, as well as parents of young children. The ability to move items and without stairs also delivers convenience and helps reduce risk of injury from lugging heavy pieces up or down stairs.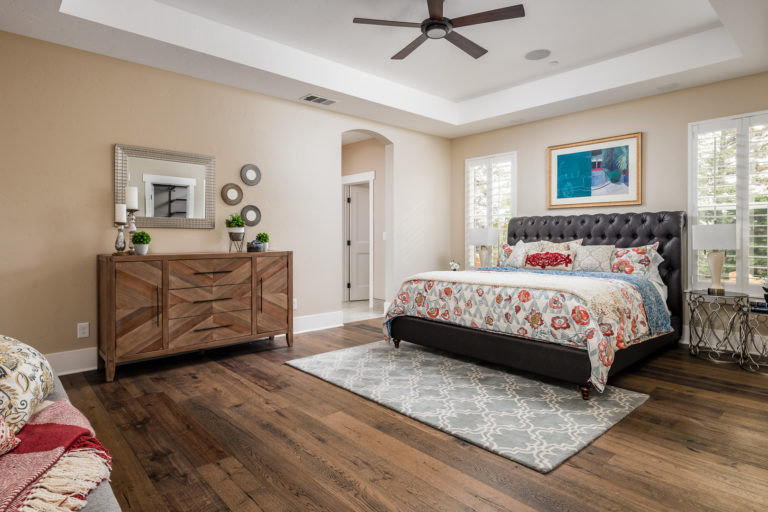 Hardwood floors are beautiful and reduce concerns about dust, dirt, and allergies. Furthermore, running hardwood floors throughout the home improves the flow of the house from one room to the next. The orientation of your floorboards can also create a feeling of width or depth in smaller spaces.
How Does this Home Feature Improve Your Quality of Life?
Reducing dust and allergens eliminates two primary indoor contributors to respiratory flair ups and asthma, improving your physical well-being. And by creating flow throughout the home and the illusion of space in smaller areas, hardwood floors can overcome the negative, claustrophobic feelings that come with tighter, compartmentalized spaces.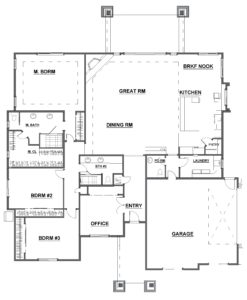 Today's average home size is dropping. Smaller homes are less expensive to build, heat, cool, and maintain, and are therefore becoming the choice of many people looking to design a custom home they can afford. Keep in mind, when we say smaller floor plans, we're not talking about bringing the walls back in and creating cramped or compartmentalized homes. Homes with a smaller footprint that are designed well, feature open, flowing floorplans, plenty of natural light, and ample storage.
How Does this Home Feature Improve Your Quality of Life?
A smaller, more affordable floor plan alleviates the stress of overextending yourself, improve your sense of social responsibility due to their smaller environmental footprint, and overcome physical and mental stress that come from having to clean and maintain a larger home. Whereas a bigger home was the goal in years gone by, people now feel happiest living in a home that meets, rather than exceeds, their needs.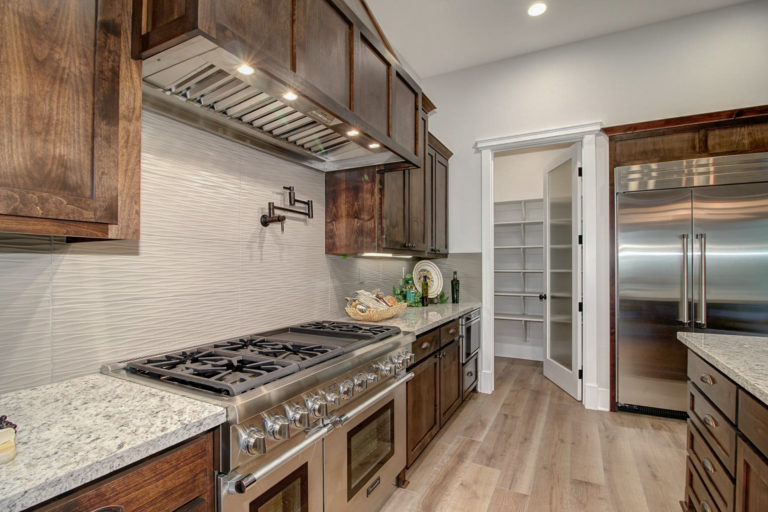 A big pantry, with lots of shelves and storage, makes it easier to stay organized, allows you to keep all your kitchen necessities in one place, and helps keep clutter off your counters and out of sight.
How Does this Home Feature Improve Your Quality of Life?
If you've ever had a spice drawer or rack that seems to randomly shuffle its contents, or a cramped pantry shelf that requires a map to find the canned corn at the back, you'll understand how rewarding a well-organized kitchen can be. A walk-in pantry makes this possible, and in turn, keeps one of your most used rooms neat and tidy, improving your sense of calm and confidence when guests arrive.
14. Generous Laundry Rooms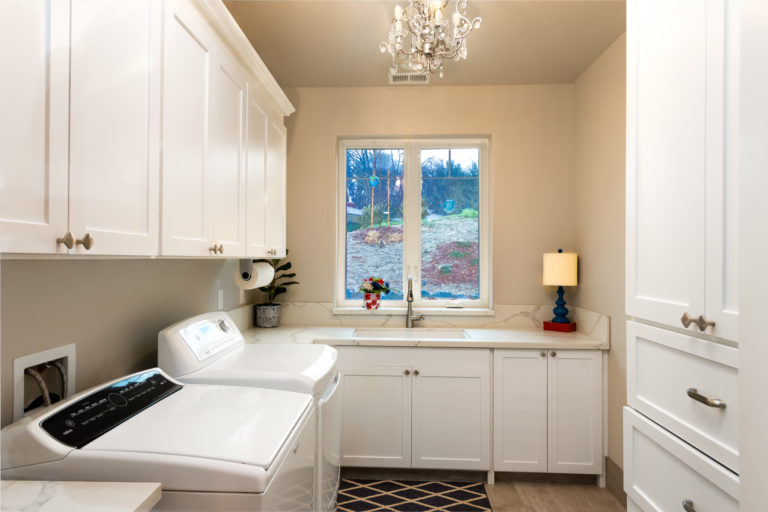 With lots of cabinet storage space, plenty of countertops, and a sink. A functional laundry space with linen and supply cabinets makes doing laundry more convenient, faster, and less of a chore. As a bonus, a generous laundry room can double as a project room.
How Does this Home Feature Improve Your Quality of Life?
The added storage and organization of a generous laundry room gives you a greater sense of control over your environment, alleviates the negative sensations of clutter, and delivers the positive vibes of convenience and ease by having everything within arm's reach on laundry day.
15. Oversize Garages with Storage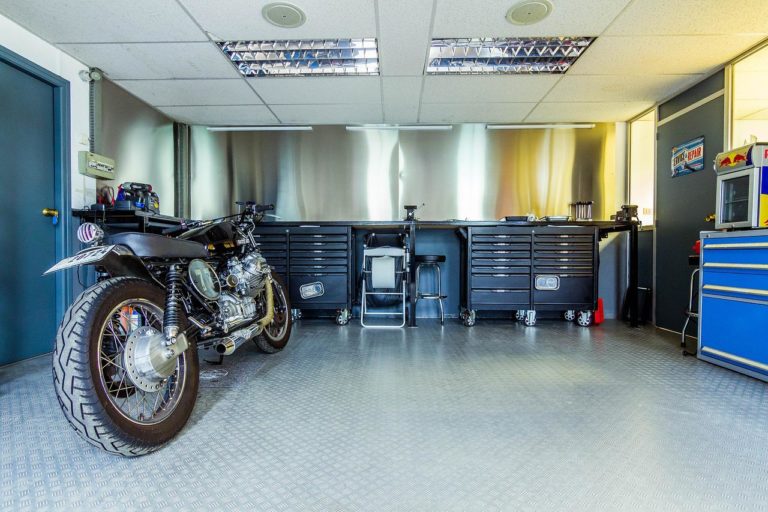 Bigger garages are easier to park in, accommodate trucks, boats, ATVs, lawnmowers and other tools and machines. Also, plenty of garage storage helps people hide clutter and provides easy access to lesser-used items. Options for garage storage include cabinets, shelving, racks, and overhead storage options that can be fixed in place or raised and lowered via a pulley system or electronic lift.
How Does this Home Feature Improve Your Quality of Life?
Big garages give owners a sense of possibility. Men, particularly, seem to light up at the sight of a spacious garage. Keeping your extra items off the garage floor and stowed away also opens up additional uses for the room like a workout space, which offers physical benefits and the emotional highs of a good endorphin rush, a lower number on the scale, or a bigger peak on the biceps.
If men light up at the sight of a spacious garage, then a walk-in closet might just be a woman's garage. Walk-in closets with built-in wardrobes and shelves keep clothing and shoes out of the bedroom and in their rightful place.
How Does this Home Feature Improve Your Quality of Life?
At the top of many ladies' priority list when designing a new home is having ample space for winter, summer, spring, and fall wardrobes and the shoes to match. Attaining their long sought-after dream closet delivers a sense of achievement, and the organization keeps things clean, tidy, and stress-free in the bedroom. A large, walk-in closet can and does also resolve disagreements or feelings of resentment between couples when one partner needs to sacrifice space to accommodate the other's overflow items that don't fit in the primary closet.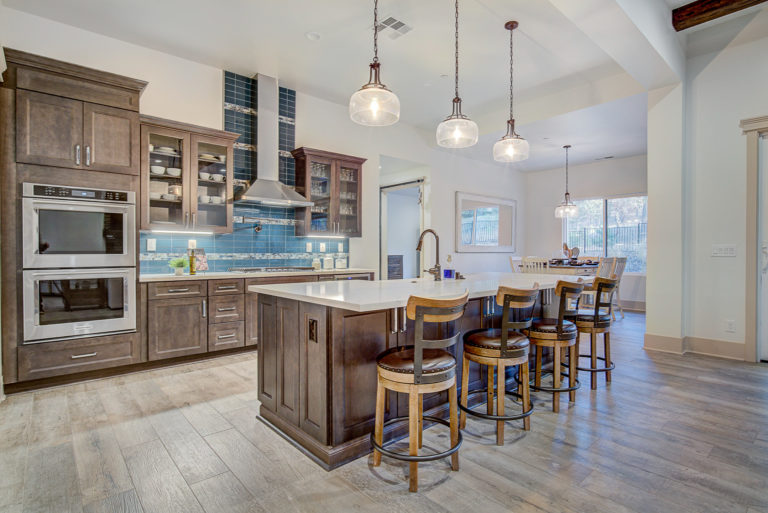 The kitchen is perhaps the most used room in the house and a natural gathering spot when guests come over. Spacious kitchens with big islands, ample seating, plenty of cabinets, new appliances, and an easy flow to move around the space contributes to an improvement in quality of life. Kitchens are often the epicenter of the party when celebrating, so it's advisable to consider sufficient counter space for serving, wine chillers, and ice drawers or an extra sink in the island that can hold ice and cold drinks.
How Does this Home Feature Improve Your Quality of Life?
A spacious kitchen offers ample gathering space to fulfill our needs to socialize and provides the positive feelings that come from doing so. A beautiful collection of cabinets, countertops, and appliances elevate our pride in our home when entertaining. And when it's just you and the family, a comfortable, consistent spot to sit and share a meal while catching up on the day's events has long been recommended for its positive effect on closeness.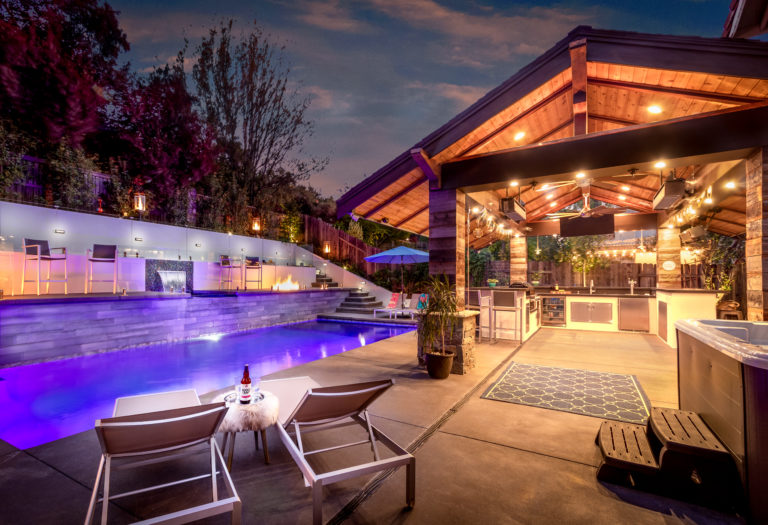 Large, covered decks, patios, kitchens, BBQs, porches, verandas, and other outdoor areas increase our home's usable space. These amenities encourage indoor/outdoor living, dining, and playing.
How Does this Home Feature Improve Your Quality of Life?
Whether it's just you or a large gathering, the benefits of an outdoor living space are widespread. On your own, it's a private retreat to relax, rejuvenate, and recharge the batteries. When the guests arrive, outdoor living areas offer spaces for conversations, libations, and outdoor recreation. This again creates opportunities for socializing and connecting, as well as letting off a little steam. And if your outdoor living space has an elevated view or looks out onto nature, you'll enjoy the relaxing sensation of being pulled into your natural surroundings, watching wildlife, or taking in a beautiful sunset.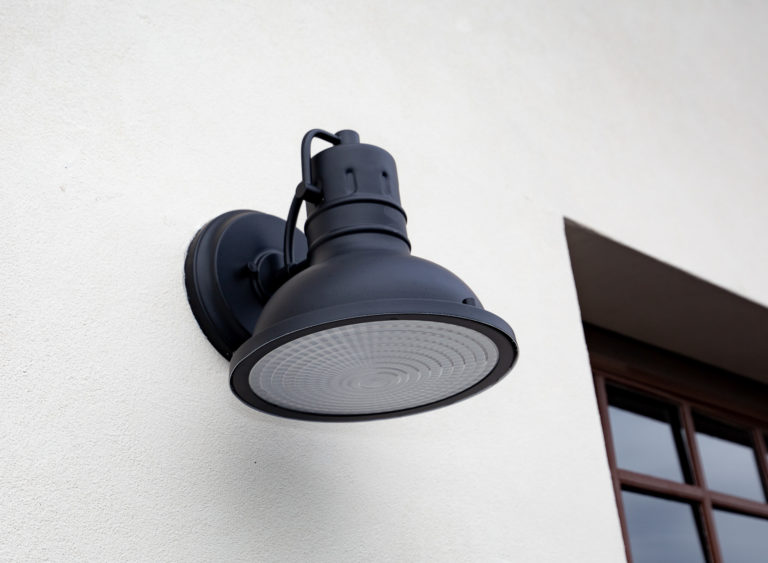 Outdoor lighting includes path lighting, landscape lighting to highlight trees and other focal points, wall sconces, and strung café lights. Outdoor lighting like this makes your front and backyard useable and inviting around the clock.
How Does this Home Feature Improve Your Quality of Life?
Outdoor lighting brings warmth to a cold, dark outdoor setting. Lighting also showcases the home's exterior features and enhances feelings of safety and security. Landscape and path lighting can also create positive feelings of flow and direction through the backyard, while adding safety to walking through your yard at night.
20. Being Part of the Design Process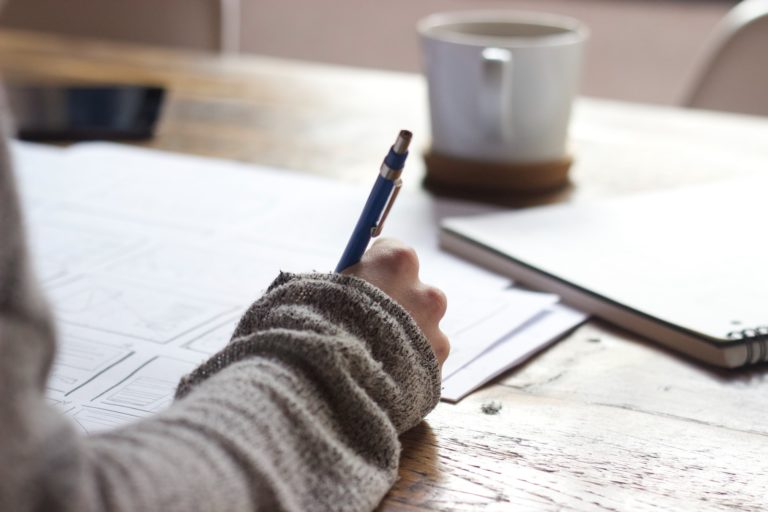 While not technically a home feature, being part of your home's design offers a host of benefits. Designing a home we're proud to call our own boosts self-confidence in our ability to achieve that which we set out to accomplish.
When designing a new home or remodeling your current one, keep in mind these home features that improve your quality of life. The happier your home makes you, the more relaxed, productive, and satisfied you will be. With a little foresight, a good designer, and the right custom home builder, your new home will make a positive impact on your life as long as you live there.
At Sherman Custom Homes, we help you plan for a home that helps you achieve the fundamental needs we've outlined in this article through our collaborative design process. Discover more about that process here.