Have you ever imagined what it would be like to design a home that's custom built to your unique tastes? Something that has everything you've been looking for, but haven't been able to find in your home search? Something that's not a cookie cutter replica of every other home on the block? Or, perhaps like so many people in Placer and El Dorado Counties, you've unfortunately lost your home to a disaster and now have the opportunity to rebuild your house as you always imagined it could be.
There are many reasons to design and build your own home. If you have the resources and motivation to do it, it can be one of the most rewarding experiences of your life. According to psychological research, designing your own home offers a number of benefits, including:
Positive effects on psychological health by shaping your own environment
Positive feelings of self-expression, relationships, and safety
Better day-to-day sense of well-being by making your living space more accommodating in various ways
"Building is the act of self-expression, both mentally and physically. And this self-expression makes us more impervious to stress. Our surroundings calm us. They help us focus. They make work easier and relationships more intimate. Or at least they can when our spaces are tailored to our needs. Building gives one a sense of control, which we seldom achieve elsewhere in our lives." [1]
Just think of the lift you get when you take on smaller design or improvement projects like adding a new rug to the living room, repainting a room, or simply hanging a new picture in the perfect spot. Now take that feeling and amplify it by about a thousand. That's the daily lift you get when you own a home that's custom built for you.
Designing and building your own house offers a myriad of benefits. However, it isn't a project to be taken lightly. There's a lot more involved than finding an existing home, putting in a bid, and calling the movers. But, with a solid plan in place—like the one we've laid out for you below—you'll set yourself up for a smooth, successful build you know you can afford…and will love for years to come.
The Wrong Way to Design a Home
Many people who choose to design a home follow this unfortunate path:
Buy a lot
Hire a designer to draw up their dream home
Finalize the plans and request bids from contractors
Get sticker shock from unexpectedly high costs
Redesign or abandon the project
Sherman Custom Homes President, Mike Sherman, reveals the story of a couple whose experience mirrored these steps and outcome.
"We recently worked with a couple who came to us with finalized plans for a beautiful two-story, 3,800-square-foot home in Shingle Springs. They had a budget in mind that seemed reasonable, but they hadn't gotten current prices from builders. With higher-than-usual costs due to the pandemic, the construction estimates came in out of their budget. They were forced to redesign down to a smaller, single story plan and shell out more money for the designer's time, as well as revised engineering and electrical plans. In addition to these costs, this added about five to six months to their total build time. They could have avoided these unfortunate headaches if they would have come to us before getting their plans finalized and their hearts set on a home they couldn't afford,"
But don't let this deter you from embarking on your dream-build adventure. There's a better way that minimizes surprises and stress, reduces costly redesigns, and gets you in your dream home faster!
7 Steps to Design a Home You Love and Can Afford
The following seven-step guide will lay out a proven process to estimate the cost of your finished home, eliminate sticker shock, keep you organized and on track, reduce frustration and disappointment, and save time and money.
We highly recommend reading through each step as they're organized in the order of designing a home, but you can jump to any step by clicking one of the steps in the table of contents below.
Step 1: Create a Home Design Wish List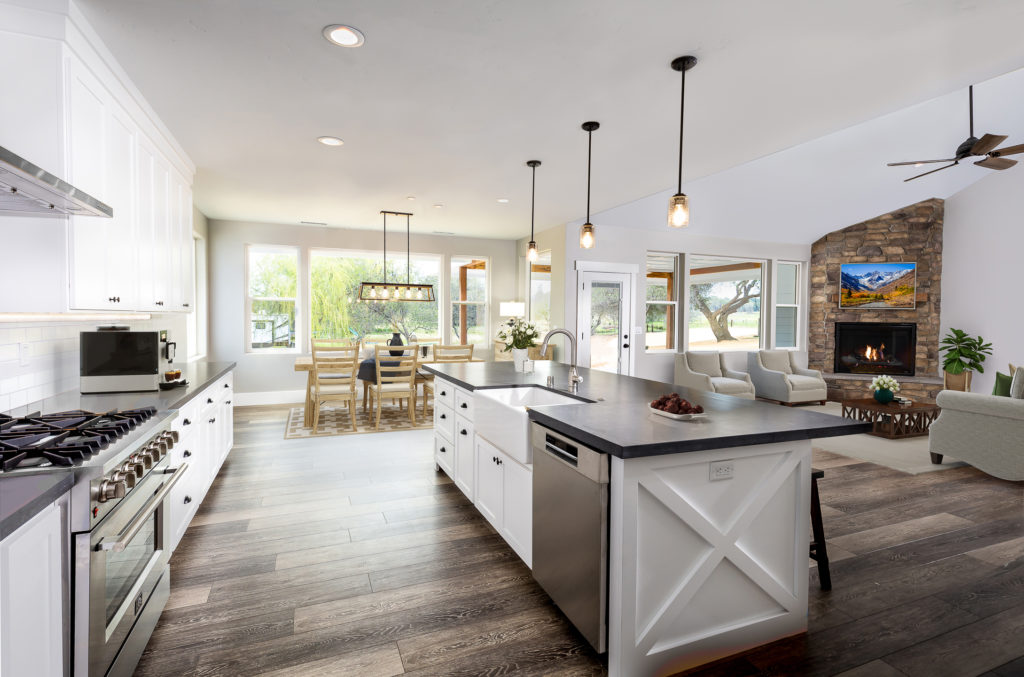 Since you're reading an article about designing a custom home, you likely have an idea of the style, size, finishes, and other elements you'd want for your new house. If you know you want to design your own home, but aren't sure of size, style, or finishes, here are some simple ways to get started:
Online Research:
The Internet makes it easy to find a near-limitless supply of home designs, floorplans, finishes, colors, and everything else that makes up a house. Google is a great starting point, especially if you know the style of home you want to build (Craftsman, Farmhouse, Cape Cod, French Normandy, etc.). Simply search find photos of homes with features you like, right click on them, then copy and paste them into a Power Point presentation or other presentation software of choice. Home design websites like Houzz, HGTV and DIY also offer a wealth of valuable information to help you generate ideas, understand building and designing basics, and become well-versed in the essentials of your home's design style.
Social Media:
Pinterest and
Instagram
are two great social media resources for home design inspiration. They also make it easy to save and assemble design boards right there in the platform. If you find social media accounts with styles and designs you like, follow them to get an ongoing stream of ideas in your feed.
Blogs:
Blogs also include images you can add to your wish list, but they also provide insight into the thoughts, reasoning, and intentions behind the blog owner's work. This allows you to take what they've done and apply it to your own project. What better way to design a home than with direct input from experts? Our article on
"What Features Make a House a Happy Home?"
is an example of blogs that offer valuable information during this brainstorming phase of your project.
Magazines:
Magazines like Architectural Digest, Better Homes & Garden, and House Beautiful are some of the more popular ones out there, but the choices are abundant. A detour to the magazine aisle during your next grocery run will give you plenty to choose from. And don't just look at the article photos. A lot of the ads use great imagery of architecture, interior and exterior home design, outdoor living spaces, landscaping, and more. Dog ear, tag, or cut out the ones you like and have them on hand for your home designer and builder. If you want to keep your wish list digital, just snap a picture of the page and upload it to your collection.
Home Furnishings Catalogs:
Design catalogs from home stores are full of great ideas. Stores like Pottery Barn, Crate & Barrell, and Restoration Hardware not only provide excellent examples of what a finished room or entire home can look like, they often tell you exactly how they staged them with everything from furnishings to paint colors. Clip, snip, or mark the pages and share them with your designer or builder when the time comes.
Your Camera:
Odds are there's a nearby neighborhood with homes you've envisioned yourself waking up to every morning. Or maybe there's a home in your own neighborhood you love walking or driving by. If so, grab your phone, hop in the car, and snap off a few shots of things you like about the homes (architecture, windows, siding, front doors, etc.). Just remember to be respectful of the homeowners. You wouldn't want a stranger with a camera walking around your house. It's probably best to take pictures from your car and use your zoom if when necessary. And if the homeowners are out front, give them the courtesy of telling them why you're taking pictures of their house, so they don't think you're casing it. This approach isn't limited to homes. Many businesses have great design elements that can be applied to a residential property. There's surely a restaurant, retail store, winery, or other establishment with design features you've admired. Why not apply those features to your own design to enjoy daily? If pulling these examples together up front seems tedious, remember that it'll save you time in the long run by giving your design team a clearer picture of what you're looking to achieve.
Step 2: Determine if Your Budget is Realistic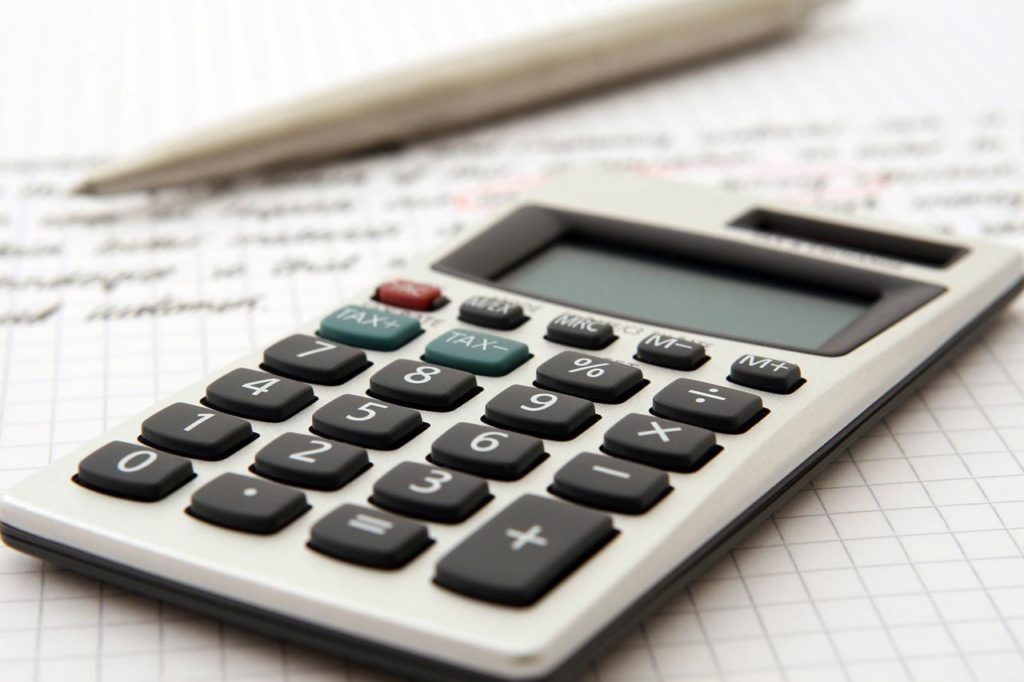 If you have a budget in mind, you'll want to confirm that it's sufficient for the size and style of home you want to build. To do this, have a discussion with an experienced, local home builder. Come prepared with the information you put together in step one for the most accurate results.
"To help our clients understand current home-building costs, we show them homes we've built and discuss how much they cost," says Sherman. "We can also start with photos of homes, floor plans, or sketches that our clients have collected or created."
Once a contractor has a good idea of what you want to build, they can provide you a ballpark estimate on the finished cost by comparing your desired home with similar homes they've built, then adjusting up or down based on the unique design and lot.
If you don't know your budget, you can determine it by averaging out the three following estimates:
Existing Home Estimate
Use a real estate site like Zillow or Trulia to find 5 to 10 homes for sale your desired area that are similar in size, style, and condition to the one you want to build. Don't use tract homes in your research, as they are in a different category than a custom home. Determine the asking price per square foot by taking the home price and dividing by the total square feet of the house (ex., $700,00/2,500 square feet). Then add all the prices you collect and divide the total by the number of prices/homes used in your calculation.
For example:
$1,250 per square foot (total added amount of price per square foot for 5 homes) / 5 homes (number of homes used in your search) = $250 per square foot.
Your price per square foot to build a new home will be close to the price per square foot to buy a similar existing home plus 20% – 35% for the luxuries of building a custom home.
Let's do the math:
Average price per square foot for existing homes in desired neighborhood = $250 per square foot
$250 per square foot x your ideal home size of 2,500 square feet = $625,000
+ $125,000 (25% for custom build) = $750,000
So, your existing home estimate is $750,000
Home Builder Estimate
Interview local home builders and request their current price per square foot for homes like the one you want to build. Next, add them all up and divide the total by the number of prices in your calculation.
For example:
$1,050 per square foot (total of price per square foot costs from 3 contractors) / 3 (number of contractor prices used) = $350
$350 per square foot x your home size of 2,500 square feet = $875,000
So, your home builder estimate is $875,000
This part of the process also gives you a leg up on identifying home builders you enjoy working with.
Construction Lender Estimate
Ask 3-5 construction lenders for the average construction price per square foot on their current loans for homes like yours. Average the prices from the different lenders to get the average lender cost estimate.
For example:
$1,100 per square foot (total of price per square foot from 4 construction lenders) / 4 (number of loan amounts used) = $275
$275 per square foot x your home size of 2,500 square feet = $687,500
So, your construction lender estimate is $687,500
Now take your three estimates, add them together, and divide by three. Using the amounts in our examples above, we'd calculate as follows:
Existing home estimate ($750,000)
+ Home builder estimate ($875,000)
+ Construction lender estimate ($687,500)
Total = $2,312,500
Divide total of $2,312,500 by 3 (number of estimates used to obtain total) = $770,833
So, a reasonable, rough estimate to build your home would be $770,833.
Once you're comfortable with the estimated cost of your new home, that figure becomes your working budget. The working budget allows you to line up construction financing and establish a budget for your lot (if you don't already have one).
From there, you'll refine the working budget into a construction project cost estimate based on your specific home design and lot-improvement costs.
Step 3: Assemble a Collaborative Design & Construction Team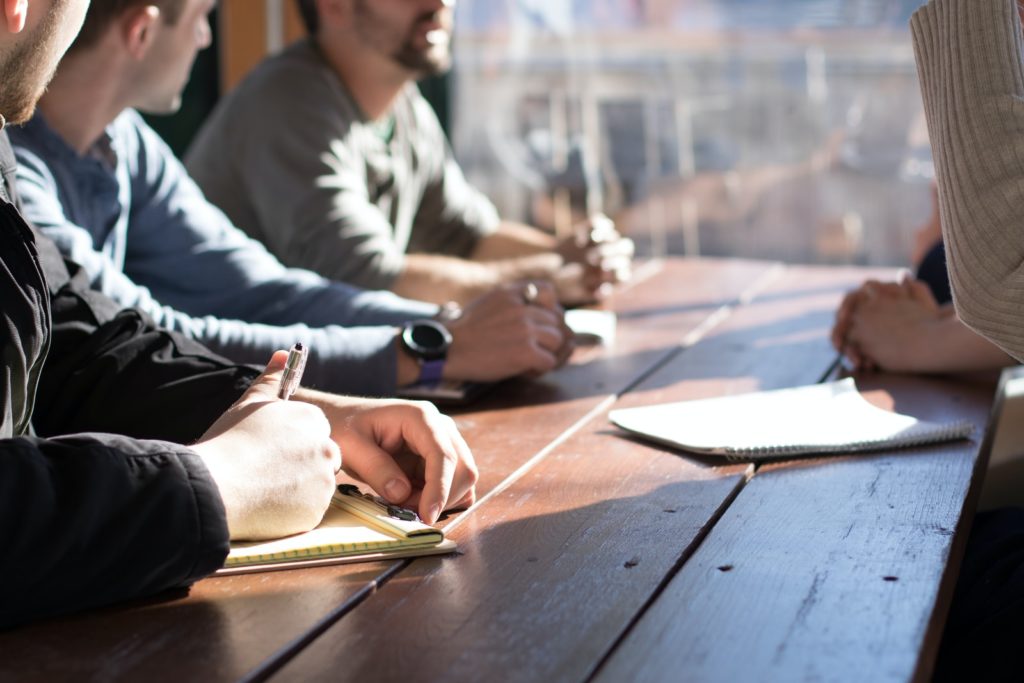 To design a home you can afford to build, add a high-quality home-builder to your team early on. The right builder will have the knowledge, professionalism, and processes to help you make informed financial decisions as you're designing your new home.
Interview contractors until you find a reputable, skilled professional you're comfortable working with (this is important because you're going to be spending a lot of time together). If you sought out construction prices in step two, you've probably found at least one you felt comfortable working with. Be prepared to pay for their consulting time as they help you transform you vision into construction plans. Determining exactly what you're going to build, defining the scope of work, and gathering accurate costs from suppliers and subcontractors requires a substantial investment of time and effort on their part.
Your home design team should consist of you (and your significant other if applicable), your contractor, and your architect or home designer. A good contractor will have collaborative relationships with equally qualified designers. They can recommend a good one, based on your budget and needs.
If you've already selected your designer, you'll want to introduce them to your builder and vice-versa. To decide exactly what you're going to build and what it will cost, you'll all have to collaborate as a team.
Clarify Your Vision
As you discuss ideas and preferences, your designer will start by creating rough sketches and asking clarifying questions. Your contractor should provide real-time cost estimates of your various options. Collaboration like this makes the process ultra-efficient.
After your first meeting, your designer will transform your ideas and key design elements into a few different floor plans and exterior looks (a.k.a., elevations) for review and discussion. This gets your ideas out of your head, puts them into the real world on paper, and then brings them to life in computer renderings where they can be shared and refined. Just remember that every decision you make as you develop your plan will change your scope of work and the final cost.
Knowing the rough cost of each decision empowers you to make informed decisions and prevents you from spending time and money creating plans that will be too expensive to build.
Collaborate with your team to identify alternate materials and designs that will satisfy your wants and needs at the best possible price. Refine the rough floor plan and elevations until you are happy with them and their costs.
"A lot of the time, people go into this process with a set vision for their new home without knowing some of the costs involved. When we meet with them at this stage, we're able to recommend solid alternatives if their first choice is a budget buster. We can also show them how these alternatives look in a real setting through pictures of homes we've built, or by taking them on a tour of a nearby home," Sherman explains.
Step 4: Estimate Your Construction Budget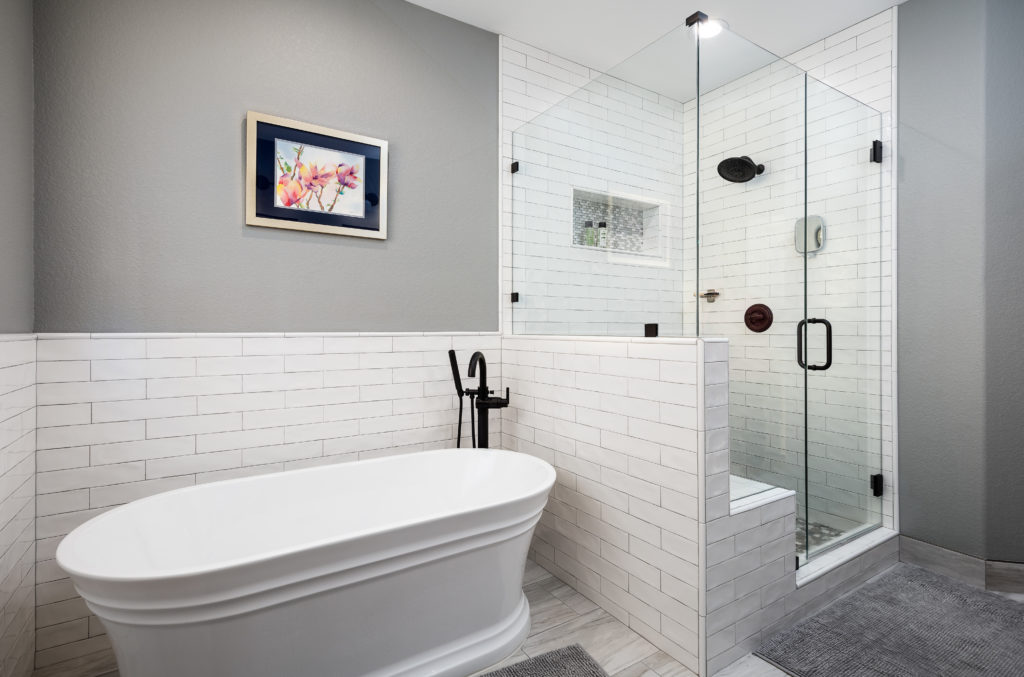 Once you have a basic design on paper (and in the computer) you'll need to make a list of all the amenities, features, and finish materials that will go into your new home. These are commonly referred to as your "selections." This phase of the project is very fun, but highly involved.
"What a lot of people don't realize is that they're making selections for every part of the house during a new build. We're not just talking paint colors and flooring. We're talking roofing, windows, siding, baseboards, cabinets, and so on. This is why we create a detailed list of every selection and go through it in person with each client line by line. This allows us to make recommendations based on our experience and the customer's tastes, all while helping them stay on budget. It can be easy to get carried away when you're shopping without actually handing over cash or a credit card," Sherman advises.
Knowing your individual costs allows you to prioritize how you spend your money based on what's most important to you. For example, if you're an avid cook who doesn't spend much time in the garage, you probably want to allocate more of your budget towards a high-end kitchen with top-of-the line appliances, while scaling back on garage luxuries like epoxy floors and custom shop cabinets.
A great strategy during the selection phase is to make the easy ones right away and note the ones you need to research. Then, check them off as you decide what you want.
Your home builder will either provide you a printed selection sheet to keep you on track or provide you an online portal where you can enter your selections and keep a running tab on your computer, phone, or tablet. This initial design phase can usually be accomplished in a few 90-minute meetings, plus some research and shopping on your part.
Step 5: Refine Your Rough Design to Fit Your Budget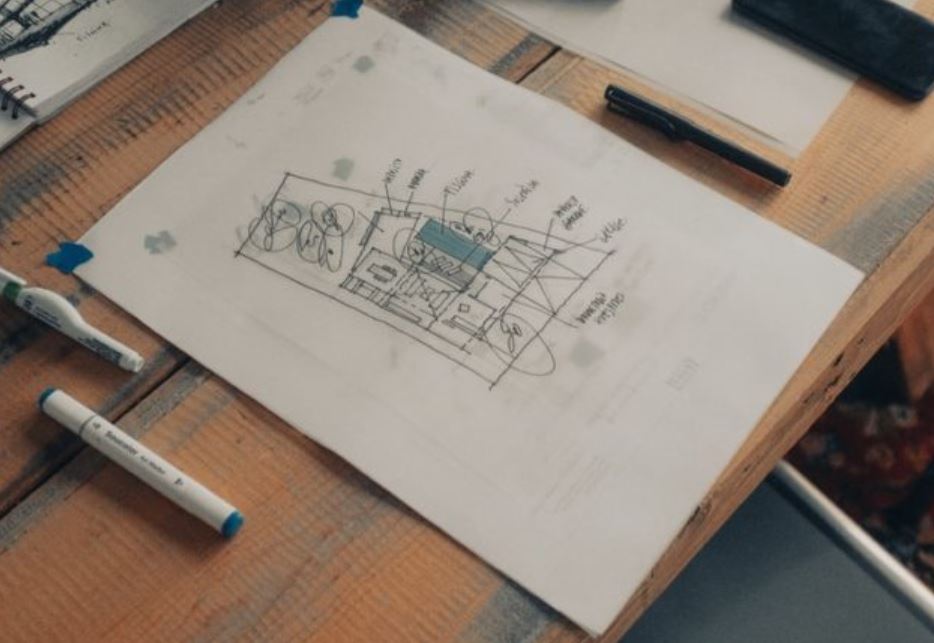 Armed with the information you've gathered to this point, your contractor can provide you a line-by-line construction project cost estimate for your new home. If the final price is too high, you can trim back the scope of work until you're comfortable with the price. Sometimes, you can add certain features or amenities after your home is completed if they don't fit in your initial budget. Examples of these items include things like decorative trusses, window shutters, landscaping elements, or a swimming pool.
When you complete this stage of the journey, you'll have crossed the boundary from a concept to a specific plan and a realistic budget. But your contractor won't be able to give you a final contract price until the building plans and engineering drawings are complete, and you've identified the lot you're going to build upon (if you don't already have one).
Manage your scope of work
The final cost of any construction project depends on the scope of work. A scope of work is a very specific and detailed list of what's going to be done. The primary way to control the cost of your construction project is to control the scope of work. It's simple: the bigger the scope of work, the more time, materials, and effort required to complete the job. To keep a lid on costs, it's essential to consider your scope of work very carefully.
"Through no fault of their own, people who don't work in the construction industry don't realize all the interconnected parts of building a home, and how one seemingly small change can have a bigger impact on their scope of work," reveals Sherman. "This is why good communication between the client and the contractor is essential. A home builder should help a client understand the bigger picture and the associated costs before they get too attached to any changes in scope of work."
Step 6: Prepare Your Design and Construction Documents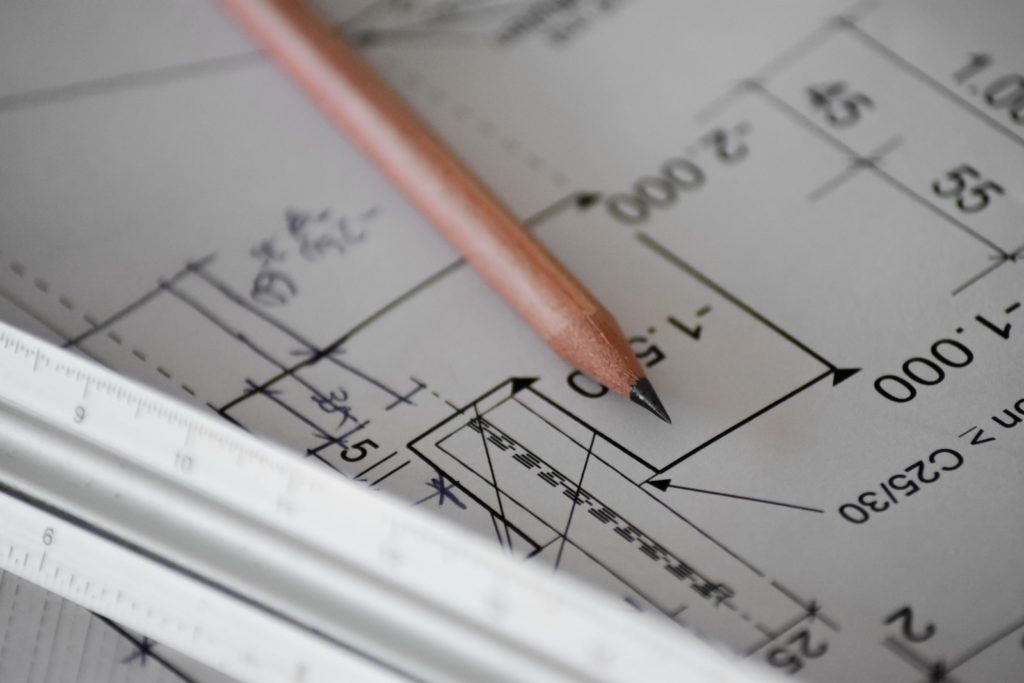 Once you've done the work necessary to design a home, have a suitable lot, and a construction cost estimate, it's time to prepare to build your new home.
To complete the construction plans, your designer will need the following:
Lot Information
The lot information includes the following collection of items necessary to lay the groundwork for your new home:
A survey
A plot plan (verified map of your lot)
A topographical map with a grading plan (how much dirt needs to be moved and where it goes).
An on-site inspection to determine the cost of improving your lot, hooking up your utilities, removing trees, etc.
Final Construction Plans
When you have all the lot information, you can authorize your designer to draft the construction plans. Usually, they will email you PDFs of their work for your comments and approval. Most design professionals also show you realistic 3-D images to help you visualize your future home. You can also meet in person or on-line for in-depth discussions.
Engineering Plans
When the construction plan is finished, the designer will send their plans and information packets to a structural engineer. The engineering firm will crunch numbers and prepare construction details for the roof trusses, foundation, and other structural elements of your home.
Energy Plans (Title 24)
Around the same time, the designer will send your plans to an energy consultant who will calculate the home's expected energy use and make sure it meets local building and efficiency codes. When the engineering and energy details are ready, your design professional will integrate any required changes into your final construction plan.
Step 7: Finalize the Details and Sign the Construction Contract
With a lot specified, the home design finalized (including energy and engineering), amenities and finish materials selected, and utility hook-up costs defined, your contractor has all the information needed to give you a firm construction contract price. Since you were actively involved in all the decisions leading up to the final cost, there shouldn't be any surprises with the final number.
If you want, you can send your construction plans to other contractors and request bids for your project. This will give you more information to help you hire the right contractor. If your consulting contractor has helped you design a home you love and can afford, give those factors strong consideration. You want a competent, skilled contractor who is collaborative and committed to helping you stay on budget while providing you a solid, beautiful house. Hopefully, you already have the right one on your team…or at least in mind.
A word of caution while on this topic. Be wary of choosing a contractor whose bid comes in far below others, as there are several, serious pitfalls associated with hiring these builders. See our article, "The High Cost of Cheap Home Builders," to discover how and why you need to safeguard yourself against low-bid contractors.
Once chosen, your contractor will prepare a construction contract for you to sign. With that, you can finalize your construction financing and prepare to break ground on your project!
If you follow this process to design a home (or major remodel), the actual construction phase will go much smoother, and can be an extremely rewarding experience. Your well-informed decisions will minimize surprises, delays, and costly change orders. You will also have allocated your budget to perfectly fit your wants, needs, priorities, and style.
Now you know how to design a home you love and can afford to build. Discover how Sherman Custom Homes makes it easy with our proven design collaboration process!
[1] https://www.psychologytoday.com/us/blog/nurturing-resilience/202107/the-psychological-benefits-building-home